YOUR TRUSTED PARTNER
MacAllister is an authorized Nikola dealer for sales, parts, and service in Indiana and Michigan. Our Nikola product offerings include the Tre BEV – a battery-electric vehicle (BEV), the Mobile Charging Trailer (MCT), and coming in 2023, the Tre FCEV – a fuel cell hydrogen-electric vehicle (FCEV). MacAllister also provides an experienced staff of technicians, engineers, and other personnel for turnkey electrical vehicle charging solutions. From site assessments and planning to power systems, energy storage, microgrid solutions, and EV chargers, as well as network software and charger controls, MacAllister has you covered.
FOR SHORT TO MEDIUM-HAUL APPLICATIONS
Nikola Tre BEV (Battery-Electric Vehicle) and Tre FCEV (Fuel-Cell Electric Vehicle) are designed for short to medium distances in metro-regional operations. Both of these vehicles also offer the benefits of zero-emissions.
INTRODUCING THE TRE BEV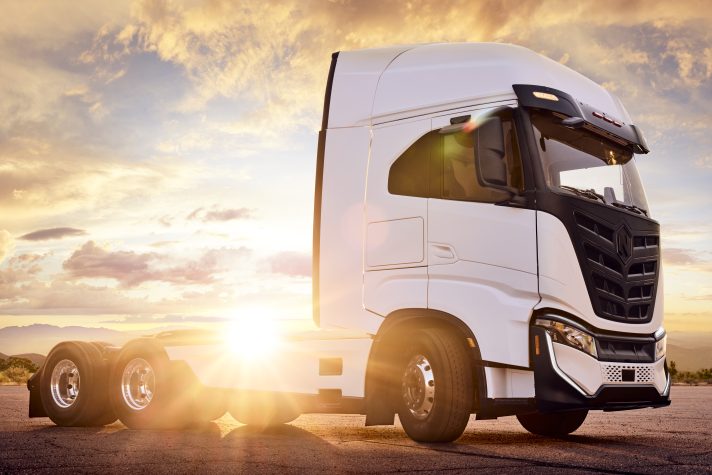 ** Recharge time is based on a charge from 10 – 80% SOC at 240kW
TRE BEV PHOTO GALLERY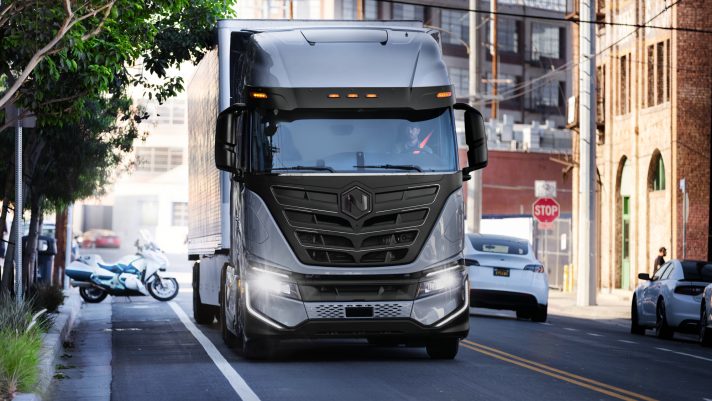 DRIVER EXPERIENCE
The Nikola Tre BEV provides a spacious and well-laid-out environment rich in comfort features and advanced technology. With its high visibility and smooth ride, free of the noise and odor of a diesel engine, the Nikola Tre BEV is set to become your driver's favorite vehicle and the envy of the other drivers on the road.
PERFORMANCE
The Nikola Tre BEV 6×2 packs up to 753kWh of energy into a compact 186″ wheelbase, which means it has the power, range (up to 350 miles), and maneuverability to address a variety of metro-regional applications while operating at a lower cost than conventional diesel tractors.
PROVEN PLATFORM
Beyond its distinctive and award-winning design, the Nikola Tre BEV is a reliable heavy-duty truck built upon a proven IVECO S-Wayplatform. You can rest assured that the Nikola Tre BEV will be a durable workhorse that will keep your drivers on the road and reduce your overall maintenance cost.
TRE BEV BROCHURE
TRE BEV SPEC SHEET
MOBILE CHARGING SOLUTIONS
INTRODUCING THE MOBILE CHARGING TRAILER (MCT)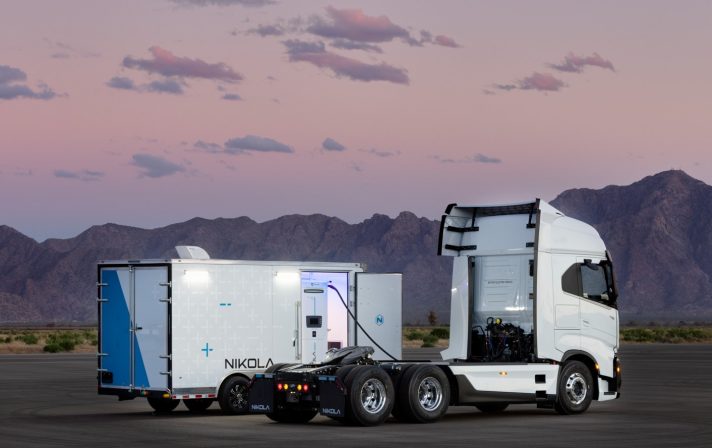 Nikola's Mobile Charging Trailer (MCT) can help speed up your access to EV operations. While others are waiting for permits and the development of recharging infrastructure, this simple-to-implement MCT can have you on the road to zero-emissions lightning fast. Thus, allowing you to focus on how you want to operate and grow your EV fleet before you incur a significant capital expense. Knowing how you want to operate your EVs will help you smoothly transition to a permanent recharging infrastructure plan.
MCT PHOTO GALLERY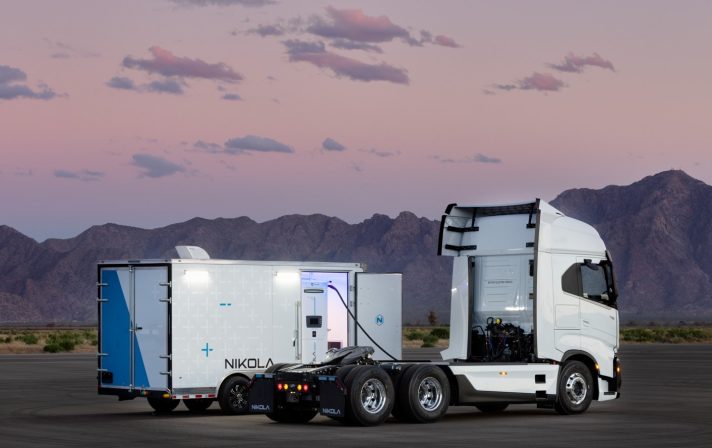 MCT BROCHURE
HAVE QUESTIONS OR WANT TO SCHEDULE A DEMO?
CALL US 877-488-7600